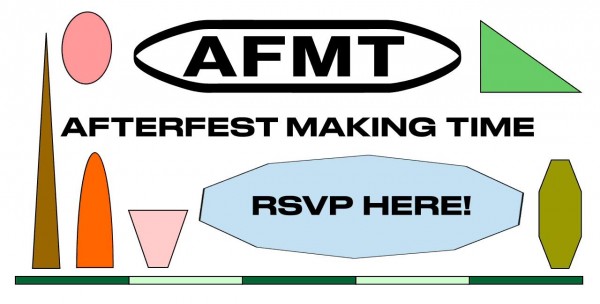 Dear Los Angeles…..
Hello. We are Making Time….a HYPER-RAD futuristic music party experience from Philadelphia. We once shared a MAGICAL nite TOGETHER last August at The Fonda with Glass Candy and Delorean. Remember us ??? Well….we are coming back to YOU this Friday August 22st to share another MAGICAL nite with YOU at Los Globos with Ramona Lisa & Kindness along with me, Dave P.
It's FREE to HYPER-RAGE with us with RSVP here:
http://www.urbanoutfitters.com/afterfest
We are so PUMPED return to YOU Los Angeles.
COME WITH US.
see you on the other side.
Love,
Making Time
Urban Outfitters AFTERFEST presents:
Making Time
Friday August 22nd, 2014
with very special LIVE guests:
Ramona Lisa
https://www.facebook.com/theeramonalisa
&
Kindness
https://soundcloud.com/kindness
along with Making Time resident raddler:
Dave P.
https://soundcloud.com/makingtime
@ Los Globos
3040 Sunset Blvd.
Los Angeles, CA
9pm-3am
FREE with RSVP here:
http://www.urbanoutfitters.com/afterfest
21+